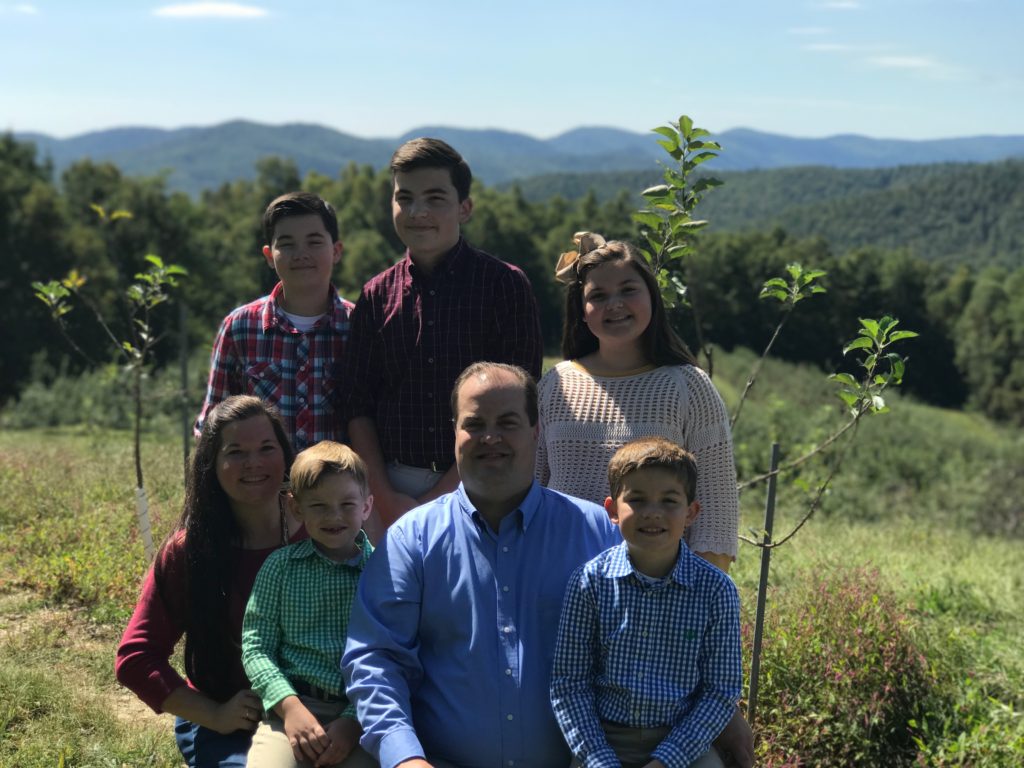 Pastor Kevin Munson & Family
Pastor Kevin Munson was born April 25, 1976 in Concord, NC. He was born again the Tuesday following Labor Day 1994 at Open Door Baptist Church in Richfield, NC under Pastor Charles Goodman.
Four years later the Lord called him to preach in December 1998. In the year 2000, he became Associate Pastor at Open Door Baptist Church, a position he held from 2000 to 2007. In August 2007, the Lord led him to a store front church on Highway 52 North in Albemarle. It is here that on the third Sunday in August 2007, with seven members, that the church was established.
After staying in the storefront building for 16 months, the Lord allowed us to take possession of a former church on Pickler Road in Albemarle on Easter Sunday of 2009. God has truly risen up the church for this hour. Brother Kevin is currently enrolled at Carolina Bible College. He is married to Amy Billings Munson and they have 5 children: Caleb, Joshua, Leah, Andrew and Samuel.